FAQ - Frequently Asked Questions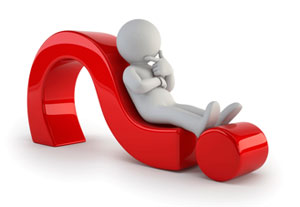 Below you will find the list of the most frequently asked questions. You may landed on this page by through the footer link or we redirect you to this page. If we proposed you to look at this page it is because you will get the answer you looking for. Questions are grouped by category for an easy navigation.
Order Processing / Customer Service
Shipping
Price Policy
Return Policy / Product Warranty
Store Products
Customer responsabilities
FAQ: Order Processing / Customer Service
How long it takes to process my order?
Orders take ~24h-48h to be prepared and ready to be ship.

Back to Top
How I know my order has been processed?
Once the order has been processed and ready for shipment an email will be send to you including the tracking# of your order if the shipping service includes one.

Back to Top
How I know if I should expect delay in my order processing?
If unexpected delays are expected you will receive an email notification from us with subject "Intuitive Hair Orders Need you Attention" with instruction inside it. Most likely it will be to confirm a shipping address.

Back to Top
How long should I expect an answer to my specific question?
We answer question on a regular basis, please expect a minimum of 24h prior to receive an asnwer from us. Typical cycle time to receive an accurate answer will be between 24h-72h. For Western customers, please consider that our office is based into the "North America Eastern Time" time zone.

Back to Top
FAQ: SHIPPING
Do you combine shipping cost?
Yes we combine shipping or every item quantity and/or different item. You get an instant shipping quote based on your Country and Province or State during the checkout process.

Back to Top
Is my shipment includes a tracking#?
All shipment to Canada include a tracking#. For USA customers, the expedited parcel includes a tracking#, for items that weight less than 1kg we offer generally the AIR parcel which doesn't include a tracking# but it is cheaper, fast and reliable.

Back to Top
Where I can track my order?
All our orders can be track on Canada Post website or for shipment to USA you can also use USPS website. Both site will work with your tracking#, USPS will be more accurate.

Back to Top
When I've checked the tracking#, there is no detailed information, is it normal?
Please allow 24-72h prior to see any update after receiving the tracking# information, we ship Monday, Wednesday and Friday.

Back to Top
From where my items are shipped?
All our orders are processed and shipped from our warehouse located in Quebec, Canada.

Back to Top
Do you offer local pickup?
There is no local pickup on all orders placed on Intuitive Hair site. All items are shipped using Canada Post / USPS.

Back to Top
How long it takes prior I received my order?
All items are shipped from Quebec, Canada. Here are some typical transit time for reference only in business days: Ontario (3-5 days), Quebec (3-5 days), Alberta (4-7 days), British Columbia (5-8 days), NewFoundland (7-10 days), Nunavut (10-15 days). Within USA, transit time will be longer for West Coast (6-15 days) and East Coast will be (4-12 days).

Back to Top
I did not received a shipping notification, what I should do?
All orders are processed within 24h-72h maximum. If you have a serious doubt that your order did not go through you can contact us.

Back to Top
I'm living in USA, which postal service will deliver my order?
All orders in USA will be deliver by USPS. If you request us to ship to your company, please put the company name and your name in attention.
Back to Top
I'm living outside Canada and USA, can I place an order to your site?
At this point in time our store are open for Canada and USA only.

Back to Top
Can I expect tax and duty or order to be ship outside Canada?
You normally answer this question better than us. You must be aware of your maximum importation exemption. The shipping service doesn't include tax and duty. Please check your country importation rules prior placing your order if this is a new process for you.

Back to Top
Could you modify the shipment value to avoid tax in my Country?
We don't do false declaration.

Back to Top
Is there an advantage to pay more for Xpresspost instead of Expedited Parcel for shipping within Canada?
Our default shipping option Expedited Parcel is the best service for the value. Order to destination to AB or BC will get more benefit by shrinking the shipping time from ~7 business days to 4 business days. While order to QC or ON won't really save more than 1 day.

Back to Top
FAQ: Price Policy
Do you accept "Best Offer" price or do you accept any kind of negotiation?
Our prices are always set to the lowest for this reason we don't accept any offer.

Back to Top
If I buy more than one can I get a discount?
We combine shipping on all orders but we can't discount the product itself on small volume orders.

Back to Top
Do you charge sales tax for a shipment to canadian addresses?
Sales tax applies to all purchase on our Intuitive Hair store. Harmonized provinces the HST applies all others provinces the GST only applies. Shipping tax rate will be displayed during the checkout process.

Back to Top
Do you charge sales tax outside Canada?
No Canadian sales tax applies to any shipment outside Canada. Nevertheless your own country might applies tax if you exceed the limit define by your Country regulations.

Back to Top
Why you charge sale taxes across Canada?
When a business reach a certain amount of sales per year it is mandatory to register to the government to collect tax. Our business reach this point. This is why we properly provide an invoice with each of our sales.

Back to Top
Can I be charge for taxes at post office for a shipment outside Canada?
All taxes and duties are the customer responsabilities. Please check with regulations in your own Country to verify if tax and duty will apply.

Back to Top
FAQ: Return Policy and Product Warranty
Do you accept return on hair brush or shampoo types products?
For sanitary reason we don't accept any return on hair brush or shampoo (liquid) type of products. Nevertheless we provide a warranty that the product we arrive in proper condition (undamaged).

Back to Top
What is your detailed "Return Policy" for electrical devices?
Here is the detailed return policy on electrical devices. There is a policy for Canadian customers and International customers (outside Canada). It is mandatory to contact us prior returning any items.
Free replacement or money back within 30 days of receiving the item.
Canadian customers doesn't have to pay shipping to return the item within the 30 days period. A shipping label will be provided.
International (USA) customers have to pay the shipping to return the item. There is no exception.
For Babyliss and ISINIS devices we will replace defective devices 12 months after purchase.
For all other brands (Avanti, Jet Black, Zazen etc.) we will replace defective devices 6 months after purchase.
After the 30 days period Canadian/International/USA customers has to pay the return shipping. There is no exception.
For canadian customers a 15$+tx will apply to return a replacement device.
For USA customers a 20$ will apply to return a replacement device.
Original packaging and paperwork must be send with the device
Replacement devices will be send only when the failling one is received. No exception.
Return policy may change without notification. If you need more details, please contact us.
My electrical hair product has failed, what I should do?
The first step is to identify your paperwork and check the date of purchase. Compare if it applies to our return policy. If you are eligible for a return. Please contact us describing the issue with the paperwork reference. If the product fails out of the box, do not hesitate to contact us upfront, we get back to you within 24h-72h.

Back to Top
Should I keep my original packaging and paperwork?
The straight answer is : YES. Please keep original packaging and paperwork for the time of the warranty. Throwing away this material will void the warranty with us.

Back to Top
I'm very not pleased with the product what should I do?
Refer to our return policy. We guaranteed 100% customer satisfaction within 30 days after purchase on electrical devices. Please allow us the time to answer your concern prior to take other actions. Please give us ~24h-72h prior to provide an accurate answer. If the product is not defective the buyer has to assume shipping cost to return the item and there is no refund on shipping (consumed service).

Back to Top
FAQ: Store Products
Is your products are genuine?
We sell only professional hair products. They are all authentic products, same that you will find in hair salon.

Back to Top
I found a discrepancy in the item description what should I do?
Please notify us without any delay. Even if we take all the attention to provide an accurate description we are not exempt to do typo/mistake and we will be pleased to fix it in a timely manner.

Back to Top
Picture(s) in the listing is not "exactly" what I received, why?
Beauty products tend to renew their image on a very regular basis which is make difficult to maintain proper images. If this create a major concern to you, please let us know and we will fix the situation and obviously the listing.

Back to Top
FAQ: Customer Responsabilities
What are my responsabilities has a customer?
As an online customer, your primary responsabilities is to provide us an accurate shipping address and take care to stop at post office when the item show. We can't ship a second time without avoiding any shipping fees at your end.

Back to Top